Jane Moss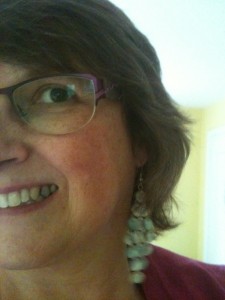 I am a writer who lives on the south coast of Cornwall, near Falmouth. I co-host The Writing Retreat with my colleague Kath Morgan, and I offer creative writing workshops and coaching for anyone who wants to flex their writing muscles, from absolute beginners to experienced writers.
I have written books and articles on  writing for wellbeing and family history. I've published poems and short fiction and memoir, and I write copy for anything that needs words to sell, explain or persuade. I'm writing a novel set in the annus horribilis of 2016, and I have at least two more works of fiction queuing up in the back of my mind, like patient buses. Which reminds me, I'm conducting doctoral research at the University of Falmouth, enquiring into the potential for a rural parish to write its own novel using a mix of digital and traditional methods. No pressure.
My fantasy dinner party would have Raymond Carver seated between Charlotte Bronte and Mrs Gaskell, with George Mackay Brown, Rosamund Lehmann and Daphne DuMaurier opposite. F Scott Fitzgerald would arrive fashionably late and Jeanette Winterson would provide the dessert.
I can't help you with anything to do with numbers but I can tell you that one of the best ways to enjoy the sea is from the bow of a Cornish pilot gig on a clear bright morning. If I didn't tell you, you would never guess that I was once fan mail assistant to a Hollywood legend.
Contact me to find out more.