Jane Moss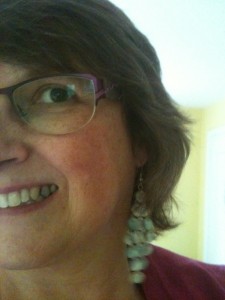 I am a writer who lives on the south coast of Cornwall, near Falmouth. I co-host The Writing Retreat with my colleague Kath Morgan, and I provide creative writing workshops, short courses and coaching for anyone who wants to flex their writing muscles, from absolute beginners to experienced writers.
I am the author of books and articles on topics such as writing for wellbeing and family history. I've published poems and short memoir, and I write copy for marketing, launches and campaigns; anything that needs words to sell, explain or persuade. In 2017 I'm writing a novel which is an unlikely love story, and I have at least two other novels queuing up in the back of my mind, like patient buses.
As a practitioner of writing for wellbeing I have a special interest in bereavement. I run training for counsellors and volunteer teams in the use of writing as part of counselling and personal development, as well as workshops for groups interested in this type of writing.
Contact me to find out more.