Jane Moss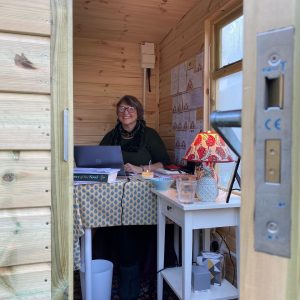 I'm a writer and creative writing coach who lives on the south coast of Cornwall, near Falmouth. I co-host The Writing Retreat with my colleague Kath Morgan, and I run 'real life' and online creative writing workshops.
My workshops are designed as a 'writing gym' to help you flex your writing muscles, pick up some creative writing skills, and enjoy the company of fellow writing enthusiasts. There's a different theme each month and all you need is a pen and paper. Whether you're a beginner or a regular writer looking for inspiration I promise you'll get words down on the page and have fun in the process. 
If you're local to Falmouth, join us for monthly Saturday morning sessions in Mylor Bridge. If you're further afield, or can't get to Mylor, you can join a monthly Zoom session on Wednesday evenings. Dates for winter and spring 2023 are here. 
Contact me if you'd like to know more before deciding whether to attend. The cost for a two hour session is just £8.00 and new faces are always welcome.